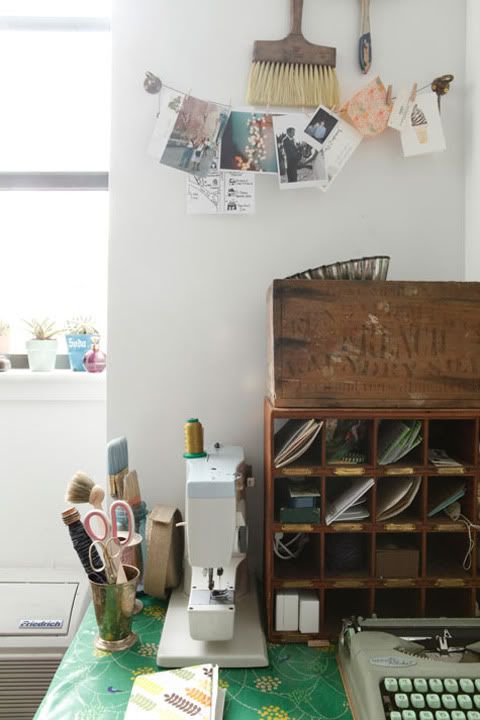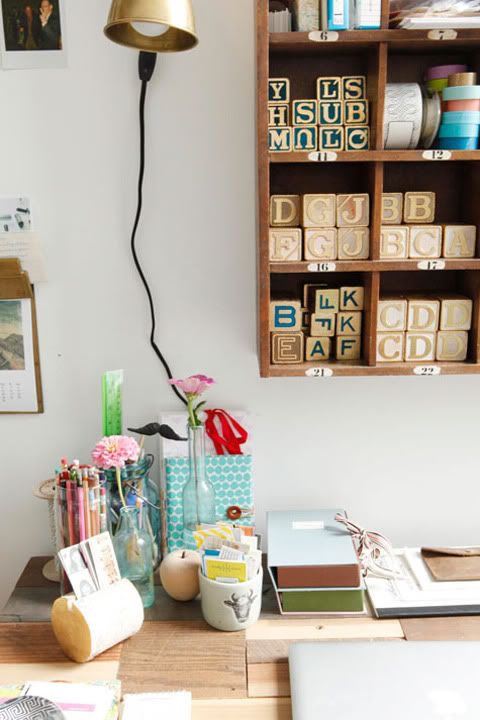 Lately I have been busy busy with crafts and hunting for the perfect Christmas gifts. Every year I get a bit more creative than the last. First it started with the wrapping and slowly made it's way into the actual gifts. This year, I took an awesome class at
The Workroom
and have been spending WAY too much time on Etsy, getting in touch with crafters and sellers, but I just can't help it, Crafty is my middle name! And even though I so want to show you everything I have found and made so far, I can't risk my family seeing it on here {
yes, they are so supportive and read my little blog, hey guys!
} But I do promise you that after the holidays are over, I will share every little custom gift, and maybe it will inspire you to make a few things or put a little more effort into the perfect gift. Sure, I start early, but the end results and the looks on their faces is an amazing feeling, and well worth the work...
And don't you just love the little workspace above? It's not mine, but I like to pretend it is...One day!
Photos via Design*Sponge
of Jen from Cabin 7's loft